Professional Akupanel manufacturer - LEEDINGS

Years of Experience in Acoustic Absorbing Panels
Annual Production Capacity
LEEDINGS is committed to creating eco-friendly polyester acoustic panels to maximize and improve human health. Designing, developing, and manufacturing polyester panels is what we do to meet the needs of people worldwide today. Our acoustic absorbing panels help people create hearing-friendly spaces where they can better live, work, learn, play, and heal.
LEEDINGS is the largest polyester fiber board manufacturer in China. Our core advantages are on-time and fast delivery, affordable price, etc.; LEEDINGS' main products are hexagonal sound panels, PET acoustic panels, 3D acoustic panels, acoustic wood slat panels, etc.
LEEDINGS can provide acoustic absorbing panels in different shapes according to your needs; our polyester acoustic panels can be used in different scenarios, click and see more information about polyester acoustic panels.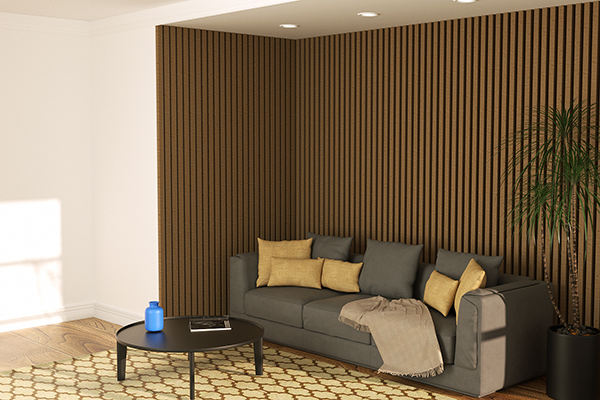 We provide high-performance acoustic absorbers for Studio. To improve speech, intelligibility, wellbeing, concentration, and performance. Listening to a more beautiful life.
The polyester acoustic absorbing panel is a material with good physical stability and will not expand or contract with changes in temperature and humidity. In addition, the fiber material is very flexible and has good abrasion and impact resistance when made into sound-absorbing panels, which are common in cinema applications.
Polyester sound-absorbing panels are material with good physical stability and will not expand or shrink when the temperature and humidity change. The fiber material is very flexible, it will hold good wear-resistance and anti-impact force when made into the sound-absorbing plate, so it is common to see in the applications of cinema.