LEEDINGS is inspired to create eco-friendly polyester panels to improve human health at the utmost. We keep our eyes on eco-friendly development and changes of polyester panels, to reduce traditional, less-environmental acoustic materials resource use, to meet the people's nowadays' needs all over the world.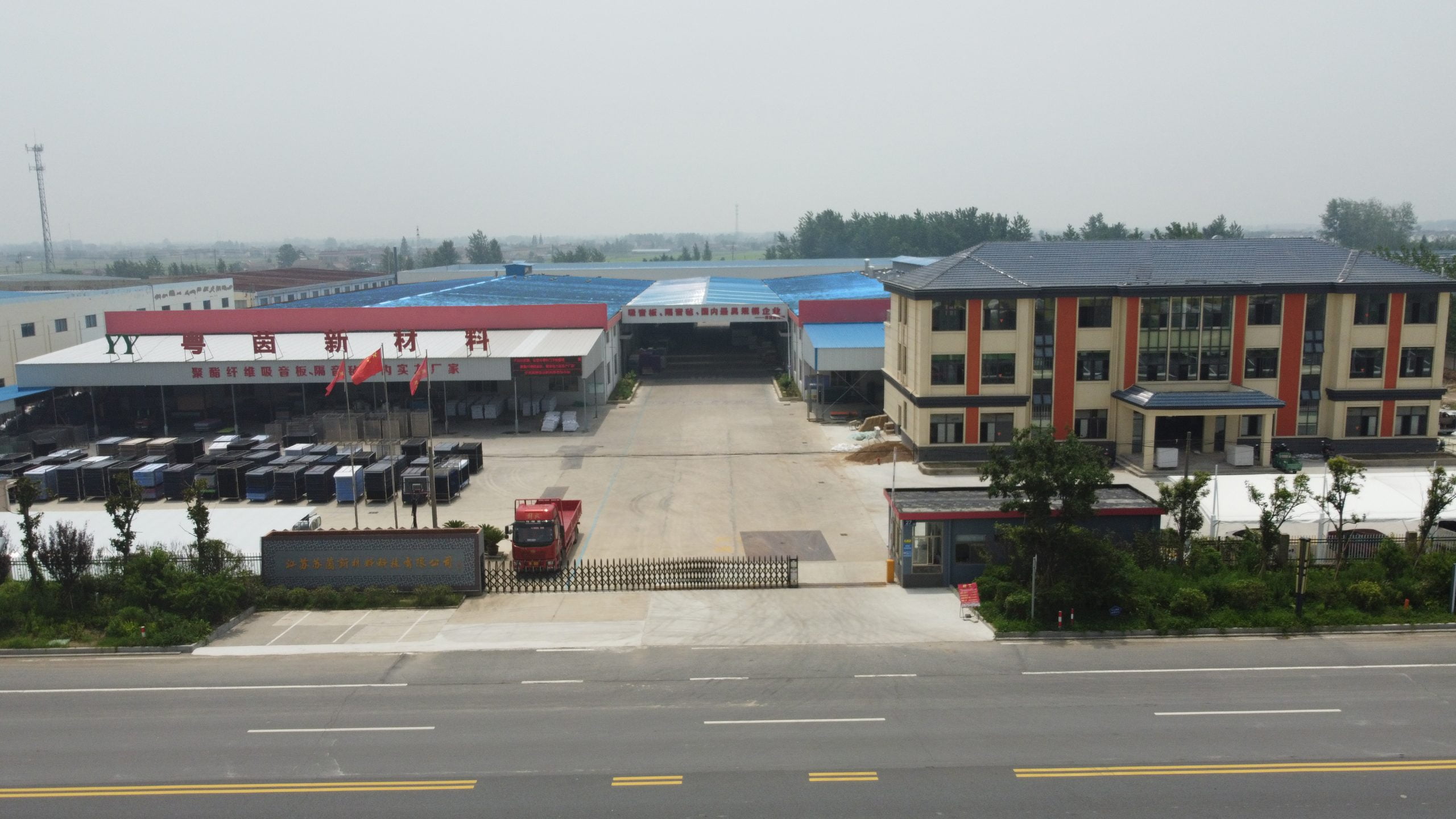 We are born with the mission of "Purify the Sound and the air". We realize that a good number of great minds have joined in great efforts to call for the changes from human-centrism to eco-friendly, which has greatly concentrated and consolidated our mind on the mission. We stand behind it to meet the needs of the friendly sound environment of a human being.
As a leading enterprise of high-end environmental sound-absorbing materials, the company uses imported raw materials to produce products whose environmental protection grade exceeds the national standard GB18582-2010 and has become the enterprise recommended by Guangdong Non-woven Association. It has become a large-scale environmental sound-absorbing material manufacturer in China.
Pursue excellence and forge ahead. Guangdong Yueyin New Material Science and Technology Co., Ltd. will always provide quality products, warm and thoughtful service to customers at home and abroad, adhere to the spirit of "specializing in science and technology, specializing in quality", and through resource optimization combination, make the company's brand, scale, product research and development ability, human resources, procurement, and marketing network formed get an obvious advantage in the same industry at home and abroad, thus ensuring the steady improvement of the company's performance.
We have passed the Quality Management System Certification, the Certificate of Registration, and the fire-proofing test report.